Hot Dipped Zinc Plated Steel Mesh
Hot dipped zinc plated wire mesh mainly refers to the wire mesh made with hot dipped galvanized steel wire. We can supply mainly five types of hot dipped galvanized wire mesh: hot dipped zinc plated woven wire mesh in square holes, woven in hexagonal holes, knotted field fence, hot dipped welded mesh and hot dipped crimped mesh. Hexagonal steel wire mesh with zinc plating can be supplied in straight twist, reverse twist or double twisting weaving types.

The hot dipped zinc plating process can also be done after the wire mesh are woven or welded, or before.

Processing of Hot-dip Galvanized Wire - Material for Hot Dipped Wire Mesh:
We produces good quality hot-dip galvanized iron wire from choice low carbon steel wire, through the process of wire drawing, acid washing and rust removing, annealing and coiling.
Material: Low carbon steel wire, stainless steel wire.
Characteristics:
- Hot dipped galvanizing after weaving Weaving with hot dipped galvanized iron wire
- Electric galvanizing after weaving Weaving with electric galvanized iron wire
- PVC coated wire mesh
Hot Dipped Zinc Plated Welded mesh is one of the most versatile of industrial wire products and has innumerable applications throughout all of the industry.
The Material Of Welded Mesh: Mild steel wire welding and galvanized steel wire welding suit innumerable applications.
Zinc Plated Welded mesh panels provide safety, wherever security is needed. And welded mesh panels are ideal in-fill for welded mine support mesh, or machine guards, stores partitions, dispatch areas, window guards, perimeter fencing, and similar barrier against unwanted intruders.
ZINC PLATED MILD STEEL
Material
Tensile strength
Yield strength
Electrical Continuity
Steel C9D (EN 10016-2/94)
70 Kg/mm2
67 Kg/mm2
According to requisites EN 61537:2007
Mechanical properties
strength grade
dia. of wire
tensile strength
stress by 1% elongate
elongationLo=250mm
torsion test
mm
MPa
MPa
%
time/360°
common-strength
1.24-2.25
1340
1170
3.0
16
2.25-2.75
1310
1140
3.0
16
2.75-3.00
1310
1140
3.5
16
3.00-3.50
1290
1100
3.5
14
3.50-4.25
1290
1100
4.0
12
high-strength
1.24-2.25
1450
1310
2.5
16
2.25-2.75
1410
1280
2.5
16
2.75-3.00
1410
1280
3.0
16
3.00-3.50
1410
1240
3.0
14
3.50-4.25
1380
1170
3.0
12
extra high-strength
1.24-2.25
1620
1450
2.0
14
2.25-2.75
1590
1410
2.0
14
2.75-3.00
1590
1410
2.5
12
3.00-3.50
1550
1380
2.5
12
3.50-4.25
1520
1340
2.5
10
Quality of Zinc Coating 
Steel Wire Diametermm
Weight of Zinc coatingNot less than  g/m2
Zinc coating firm property
 dia. of cylindrical mandrel divided by nominal dia. of wire is
number of turns
1.24-1.50
185
4
8
1.50-1.75
200
1.75-2.25
215
2.25-3.00
230
3.00-3.50
245
3.50-4.25
260
5
Hot Dipped Zinc Plated Steel Mesh Field Fences for Horse and Livestock Fencing:
Field Fence, also called Farm Fence, Cattle Fence, horse fence, deer fence, is mainly supplied in hot dipped zinc plated steel wire. This is a high tensile steel wire fence with innovative and firm structure, flat surface, uniform opening and good integration.
Field fences for cattle offer good flexibility; Good pressure resistance, corrosion resistance and weather resistance properties and can serve for a very long time. Even the cut pieces will not deform under pressure.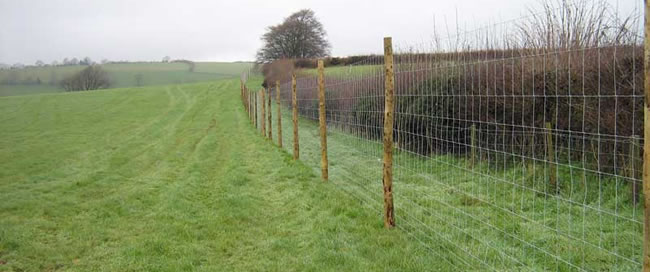 Hot Dipped Zinc Plated Steel Mesh Used as Livestock Fence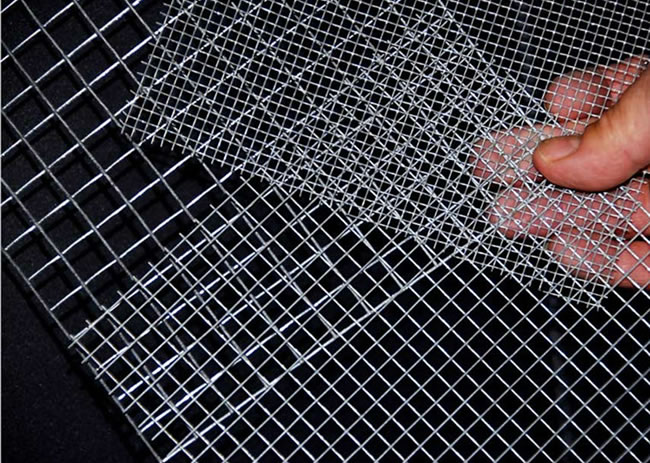 Hot Dipped Zinc Plated Steel Mesh, Welded Square Wire Mesh
Hot Dipped Hexagonal Hole Mesh: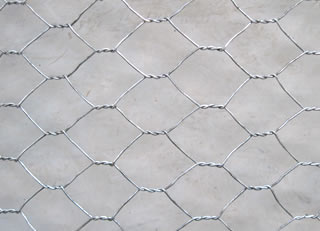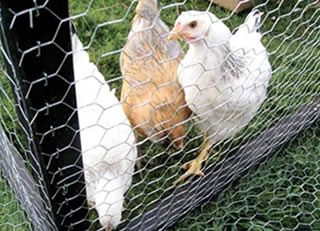 Basic Information of Hot Dipped Hexagonal Mesh:
Wire diameter: 0.8-4.0mm
Mesh size: 25x25mm,60x80mm,80x100mm
opening:25x25mm,50x50mm
Zinc coated: 200g/m²

Hexagonal wire mesh is also known by the name of chicken mesh. Hexagonal wire netting is manufactured in galvanized iron and galvanized iron drawn wire.
These are available in the standard length of each roll is 30mts with the width varying from 60cm to 240cm.
We also customize products in the width and length desired by clients.
Application
1) Raising chickens, ducks, geese, rabbits, and zoo fence
2) Machinery and equipment protection, highway guardrail
3) Sports venues fence, road network protective green belt
4) It can be used to protect and support the seawall, hillsides, road and bridge, reservoirs and other civil engineering.
5) Good material for flood control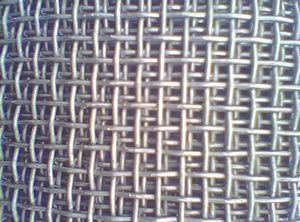 Metal Mesh Products
Materials Applied