Perforated Mild Steel Sheet / Carbon Steel Perforated Metal Mesh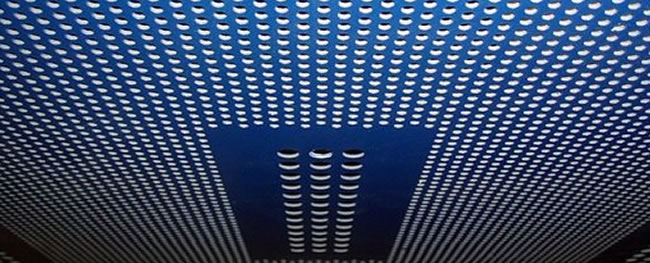 Round Hole Perforated Metal Steel, for Ceiling Panels
Perforated Mild Steel Sheet also named Punched Mesh, It can be supplied in folded or flat panels.
Materials:
Galvanized Plate, Cold Plate, Low Carbon Steel Plate, Stainless Steel Plate, Aluminium Plate, Alloy Plate,etc.
Features:
The surface is flat, smooth, beautiful, firm and practical. Aesthetic appearance,corrosion resistance,high safety factor and be used in lots of industries for fencing . The thickness: 0.1mm-20mm, and the aperture we can reach 0.1mm.
Hole Styles:
We can manufacture long holes, round holes, triangle holes, lightly pull scale holes, etc. We could make holes according to our customers.
Uses:
Mining, Chemistry, Agriculture, Architecture, Air and Oil Filters, Screening process for Grain, Drying,
Furniture, Hammer Mills, indoor sound insulation, etc.
Surface Treatment:
Galvanized and PE/PVC coated.Galvanized including hot-dip galvanized and electic galvanized.
Colors:
white,green,blue,red,yellow etc. aluminum plate, iron plate.
| | | |
| --- | --- | --- |
| | | |
| | | |
| Perforated Mild Steel Sheet | Carbon Steel Perforated Metal Mesh | Perforated Metal |
| | | |
| | | |
| Perforated Metal Machine | Perforated Metal Line | Perforated Metal Workshops |
Specification:
(1)cold rolled steel sheet (2)plate thickness:0.3mm-10mm
thickness:0.2mm-1mm size:1.5x3m
length:1mm-20mm hole diameter:0.8mm-100mm
hole diameter:0.8mm-10mm
Thickness or Gauge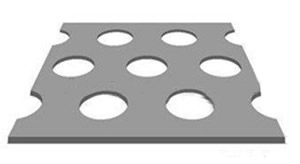 Thickness of the matel sheets do not change during the perforation. Normally thickness is expressed in gauge, please see the picture. However, to avoid possible misunderstanding, we would suggest to express them in inches or millimeters.
Width and Length
The most common width and length are as follows:
1000mmX2000mm
1220mmX2400mm
1250mmX2500mm
1250mmX6000mm
1500mmX3000mm
1500mmX6000mm
However, we also manufacture other sheet sizes according to clients' requests.
Margins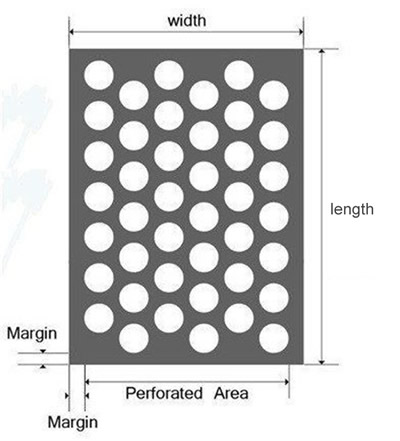 Margins are the blank (un-perforated) area along the edges of the sheet. Normally the margin on the length are 20mm minimum, and margin along the width can be 0 minimum, or at clients' requests.
Hole Arrangement:
Round holes are normally arranged in 3 types. Other hole patterns and hole arrangements can be custom made.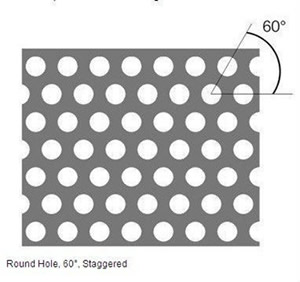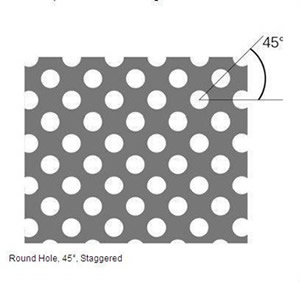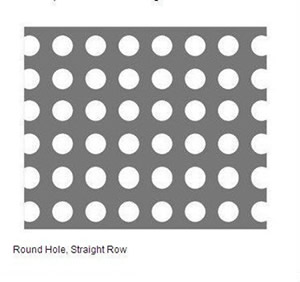 Hole pattern: round, square, hexagonal, scale, rectangular, triangle, cross, slotted and etc.

Perforated sheet security panels are made with CNC machine computer punching, featuring accurate hole, uniform opening size distribution, can be used for architectural security screen, architectural curtains wall, partitions, guards, highway fence backing metal screen, perforated sheet decorative grilles and other engineering and industrial uses.

Popular materials applied: Stainless steel, aluminum, galvanized steel.
How to order:
1. Materials -- low carbon steel, ss, aluminum or others.
2. Hole shape -- round, square, hexagonal or others.
3. Hole sizes (opening)
4. Thickness and length of the materials.
5. Margins -- dimensions of blank margins if required.
6. Quantity
Metal Mesh Products
Materials Applied